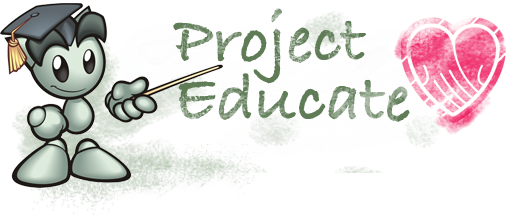 What Does the Word "Concept" Mean to You? - mini interviews with deviants

The same as
FaMz
(some time ago) I asked deviants about their interpretation of conceptual photography. Here are some of them.
What does the word "Concept" mean to you? What are your usual subjects/study in your concepts (photographs) and how do you develop them?
Julie-de-Waroquier

I think that "concept" can refer to an idea in its broadest meaning, not necessarily to a clear message. It is more like a symbol in a picture.
My usual subjects are everything that exists inside the human mind (feelings, thoughts, desires, fears,...). I like to make the invisible become visible in my pictures through concepts. I thus resort to symbolism, in order to represent the concepts I want to depict: I choose props, lights, settings, that can represent the concept I have in mind. Everything becomes a symbol in conceptual photography.
laura242

Basically, a conceptual picture means to me a depiction of a more or less abstract idea. Since the idea exists before the picture, a conceptual picture is planned - in contrast to take the camera and shoot things that cross my way.
I usually use everyday stuff or take photos of myself to express my ideas.
I normally use a quote or situation I've heard or seen or experienced and think about how to put this in a picture and sometimes (rarely) I have an interesting subject and think how I could make a meaningful (not necessarily beautiful) picture.
ScarletteDeath

Well, when people ask me what kind of photography I'm doing, it's a bit harder to explain the meaning of "concept" and "conceptual" to them. Every photo has a certain concept if we want to see it that way, but true, palpable concept is something that the artist has to ponder upon if he or she wants it to be understood in a certain way. They teach us that concept is an idea, but is it really just an idea? I don't think so. The concept (to me) means a deeper message, the mood, the questions that will be asked when a viewer sees the photo, the feelings they get. It's the essence of a photograph.
When I'm trying to portray a certain concept, I usually use hands or feet combined with something inanimate. Why? I don't really know. There is something really fascinating in portraying emotions and moods that are usually shown with facial expressions or words. I choose these subjects when portraying certain moods or feelings, but if I want to portray a bolder concept, I'll probably use an object itself, although I prefer a human element in photos. It all really depends on the concept, though. The concepts usually just pop in my head. I sometimes think of a certain idea over and over again for several days until I "perfect" it. I rarely remember how I started thinking about it; was it the a certain movement of somebody's hair that I saw on the way to market or that song I heard the other day? Maybe it was the way the sun lit the living room? I rarely know how it hit me, I'm just glad it did.
LiiQa

Well... The word "Concept", for me, has lots of definitions. The first one, would be that the word "concept" means an "idea", means something new, something original and unusual - maybe never seen before, and sometimes maybe even something a little crazy.
The subjects in my photos usually are simple everyday things, through which I want to create an idea, or communicate/portray a message.
kentnek

Well I think a "concept" is an idea that one comes up with to show or explain something abstract, with the help of his/her awareness and belief.
 At first, I don't actually focus on what subjects will appear in my conceptual photos. I always base on abstract ideas and find various ways to express them (visually). Say, Valentines' Day is coming and you wanna take a photo about "Love". What symbolizes "love"? The Heart. How can we show it? We care when we around the people we love, we miss them when they are away. What if love is hard to find? We keep seeking. All of these can be the sources of successful conceptual photos.
I usually get inspirations from things happen around me, and I try to take down notes whenever a thought flashes across my head. (I will surely forget if I don't write them down!

)
I don't have to create a piece of art from the new idea right away. Only when I think of a great way to show it on a photo, I will then try and find subjects that can clearly tell the story metaphorically. For example, back to the "love" concept, how can we display the continual attempt to find love when one needs it? A man keep running after a heart-shaped toy hanging (from his head) right in front of his face might work. This can even show that we just continue to chase after love without trying to make it closer.
So how can i come up with the subjects? Life experience and inspiration from other artists' works, no more, no less. The more you try to see and understand what's going on around you, the more able you can connect abstract ideas to tangible objects. The more you contemplate others' arts, the more intuitive you become when you see how connections are made successfully.
Since the success of a picture depends on how much emotion it can fill the viewer's heart, I would prefer to choose concepts that are either very familiar that everyone can identify with (but it must be executed in a very unique way to be interesting), or very strange that leave people to ponder.
Slairea

Well... 'concept' to me means express a feeling, a state of mind in the simplest way possible so that anyone could think or feel what the artist is trying to convey...
I find easier to work with myself for my concept photography... because i don't have to explain to anyone else what i've in my mind, i think i would not have the same results and the same satisfaction ( i use the concept to exorcise "the evil within" most of the time.. so it's a sort of theraphy for me

) i just leave that my feelings scroll through my entire body and communicate with each other.
Sometimes it's enough that i look myself into a mirror few minutes to understand my possible "concept project", 'cause i get in touch with my soul, and i pull out the predominant feeling at that moment .
I rarely sit at a table and think "ok...today i HAVE to do a concept photography... so well...what can i convey this time??" No, this doesn't work to me..
Everything happens naturally.. and it's the best expression of my soul..
chabruphotography

What does the word 'Concept' mean to you?
That is a hard question... To me, it's about expressing an idea in your own terms. You have an impression, a feeling, an experience that you want to share and instead of just sharing the raw facts, you use that to construct a new message where you can decide how, when and to whom it will be delivered.
What are your usual subjects/study in your concepts (photographs) and how do you develop them?
I don't think I have a set of preferred or recurring subjects yet since I haven't been doing photography for too long and I'm still experimenting a lot. As resources I do use feet a lot. And I've done several self portraits. But I am pretty much willing to shoot anything.
Blame it on my OCD, but I keep a list of things and ideas that I want to photograph and every once in a while I stare at it until I find a way to get some of those things to "say" something. Then I have to find / buy / borrow those things since more often than not I don't have them around, and finaly I have to wait for the mood to strike, because in my case shooting usualy involves moving all my furniture around, making a mess, and a lot of cleaning up afterwards.
armene

Concept for me is an idea or a finished thought which i realize through visualization, it should be clear to the watcher from the first look. I don not work on them is a special way, usually finished picture just comes in my mind and then i only think how to make what i want from what i have.
ahmedwkhan

For me concept is an abstract thought that comes into the mind.
When you are composing that abstract thought it is reforming or organizing that particular concept. Here I would like to add when one is focusing on any particular idea, sometimes it also happens that the process of composition leads to another idea or concept, which is derived from the main idea.
I usually talk more about things around life and the happenings. It is really good to think about what we actually experience in our lives. I have always mentioned the three basic ingredients of Conceptual Art: Thinking, Composing and Executing. When you got the concept, compose it. Once you are done, execute your composition and show it to the world.
Shutter-Shooter
I define concept as an attached meaning to a photo. In most of my photos the concept is to display a mundane life in more vibrance and to bring the humorous aspect to an ordinary life. I develop these by selecting random everyday items around my home and creating something unique. A good example is my photo "Don't let the music escape" , I mentioned in the artists comments that I came up with the idea of finding 3 random items and making something unique and original from them. I grabbed 1 blank CD, a piece of paper and a pen and sat down in front of them and thought for a few minutes on what I was going to create and the idea just popped into my head. Conceptual art is amazing in many ways , it brings out the creativeness in people and it's just overall amazing in many different ways.
:thumb270156063:  
:thumb280684088: